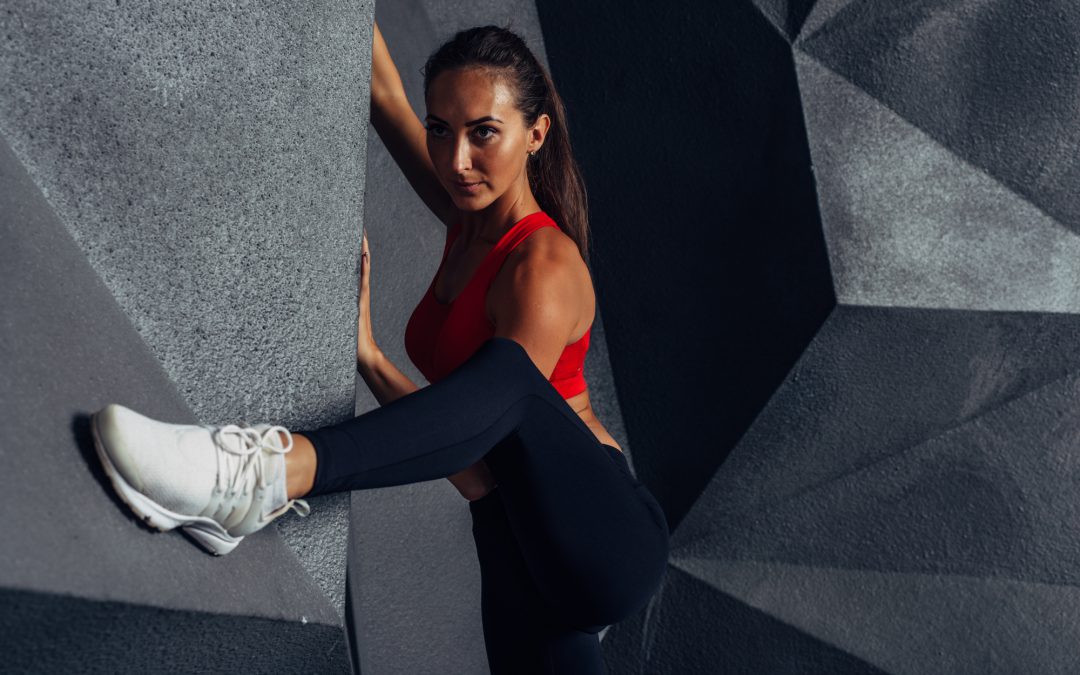 Is your 2019 resolution to amp up your fitness program?You're not alone. Fitness is almost always part of the
top ten most common New Year's resolutions.
It can be hard to stay competitive as a gym, however. This is especially the case if you are trying to
attract new members
.One way to stay ahead of the curve is to implement fresh workouts your members are most likely to love. These include new group and individual fitness routines.In this post, we discuss the top fitness trends you can bring to your local gym this year!
1. Power Yoga
Yoga classes have been a component of most gyms for years. It's hard to find any city in America that isn't home to scores of yoga studios.When it comes to fitness trends, however, yoga classes are going beyond traditional vinyasa and meditative flows. Power yoga, in particular, is making a scene this New Year, and for good reason.Most power yoga courses are designed to build strength and develop endurance. They often even coax participants into a healthy cardio sweat, depending on the pose or exercise performed.Indeed, "yoga fitness" can incorporate full-body toning components, giving participants a more comprehensive workout than traditional asana.Consider offering a power yoga class to gym members.
2. Team-Based Workouts
Team-based workouts are exactly what they sound like: fitness sessions that involve teams of individuals.These workouts can take any shape or form, depending on the gym. Many are often categorized as "Bootcamp" workouts, designed to foster competition and build community.This is what makes team-based workouts so effective: their ability to keep people accountable and develop team spirit. In most workout sessions, participants "race" to beat other teams.Team-based workouts can also coax participants to make new friends, push their limits, and change their perspective on fitness itself.Be sure to offer gym members team-based workout classes. Consider setting up a Bootcamp-stye class that meets during pre-work hours, even as early as 6:30 A.M.
3. Pound
Pound is quickly becoming one of the most popular group fitness classes available.A full-body workout that includes cardio, conditioning, and strengthening, Pound turns all participants into rockstars–literally. Think Zumba meets rock and roll, and that's Pound.
Pound workout participants
use Ripstix, light drumsticks, to beat and "pound" out rhythms. Yet you won't just be working your arms when you Pound.These classes have members sweating in no time, given the fact that they integrate core work, leg strengthening exercises, and cardio.Bring a Pound instructor on board to encourage members to get fit and bring out their inner rockstars.
4. Barre and Cardio
Barre and cardio classes combine traditional cardio and dance elements. Participants will get their hearts pounding while implementing traditional yoga, Pilates, ballet, and dance moves.The best part of barre and cardio classes is that these do not require any additional equipment. All you may require is a ballet bar and a few mirrors.Incorporate barre cardio courses into your workout schedule to cater to the dance-inclined members at your gym.
5. Personal Training
This may seem like old news for 2019, but personal training is making a comeback.More and more people are interested in customized workout routines. Personal trainers are ideal for individuals looking to jumpstart their fitness without having to sweat in a group setting.If you don't do so already, consider hiring personal trainers to offer private services to clients. If you already offer personal training, consider marketing this aspect of your gym heavily this year.Or consider hiring more trainers with a varying range of expertise. Make sure you have an equal mix of male and female trainers, too, to cater to all members.
6. HITT
High-intensity interval training (HITT) involves short, intense bursts of exercise. It may be more effective than standard workouts that involve long-term, slow-building exertion.What's more, it can be fun and easy to implement.Right now, it's possible to follow a HITT routine on YouTube. Bring your gym members from their living rooms to your gym, however, by hiring instructors to teach HITT classes.Just like barre and cardio classes, most HITT classes don't require any equipment. Body-weight only classes are more likely to cater to a larger population as a result.
7. Kickboxing
Kickboxing offers participants a spirited and effective way to develop strength quickly. In a group setting, kickboxing can be an invigorating and fun fitness experience!Most people go to kickboxing studios to get their punch on. Stay competitive as a gym by offering your own kickboxing classes.This will mean investing in kickboxing gloves for members, but the investment is likely worth it.
8. Functional Fitness
Functional fitness refers to workouts designed to help participants develop practical strength. Functional fitness routines can be helpful for individuals recovering from injuries, struggling with sedentary office jobs, or wanting to build lift strength.You may want to offer a few functional fitness sessions to members. At the very least, consider having some of your personal trainers lead functional fitness workshops.
9. Zumba Step
Who doesn't love to get a workout while dancing? Zumba classes have been popular with members for quite some time.You can add more flair to these classes by implementing
Zumba Step
, a fresh reiteration of the traditional Latin dance class.Zumba Step is designed to focus on the lower body. Participants still get the same Zumba cardio workout. However, Zumba Step routines can hone calves, strengthen glutes, and develop quad power.
Fitness Trends for 2019
Ensure all of your gym members experience top-notch workouts by implementing these current fitness trends at your gym. Gyms in 2019 are likely to incorporate more group or team-based fitness classes such as Pound or kickboxing.Consider offering high-intensity interval training (HITT) classes to gym members.Your gym members may be eager to work with a personal trainer this year. Be sure that your gym can meet this demand!Or incorporate functional fitness classes into your gym's class schedule. These enable members to work up a sweat and develop strength likely to be useful to them in other areas of their lives.Are you looking for ways to bring these fitness trends to your gym? We can help. MIS gym software is a must for all business owners seeking to take their fitness platforms to the next level.The best part about our software? It's packed full of features that matter.
Check them out here
!